Our Team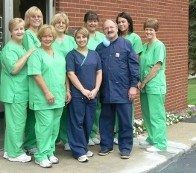 Proudly serving since 1970: Monroeville, Murrysville, Oakmont, Penn Hills and Plum!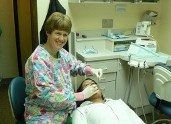 Beth
My name is Beth. I have enjoyed working as a dental assistant for many years in this practice for Dr. Chatlos and Dr. Rothermel. I believe that having a clean mouth is important for your body's total health. We have a wonderful staff that works together to accomplish that goal for our patients. It has been a blessing to treat so many great people in our office. Our patients feel like family when we share not only their dental needs but the joys and sorrows of life too. Thanks to our patients who make it easy to come to work each morning.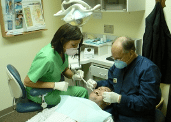 Kerri
My name is Kerri and I have been Dr. Chatlos' chair-side assistant since 2003 and Dr. Cynthia Chatlos' since she was welcomed to the practice in June 2008. I really enjoy my job and look forward to coming to work and interacting with the friendly staff and patients. My goal everyday is to make our patients feel comfortable and reassured that they are receiving the best care possible to maintain their healthy smiles.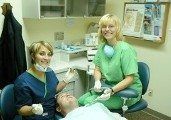 Laurie
My name is Laurie and I have been a dental assistant here for many years. My favorite part of my job is being able to ease our patients' minds and help them to feel relaxed during treatment. I also enjoy seeing all of the amazing results Dr. Cynthia is able to achieve. Working together with our team to help patients to have healthy, beautiful smiles makes coming to work each day very fulfilling. Our office strives to treat each patient with the utmost care.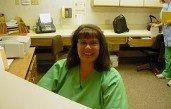 Lorraine
My name is Lorraine. I have worked as the receptionist and insurance coordinator for Dr. Chatlos and Dr. Cynthia for many years. Welcome to our practice. I love to find ways to help people smile and that includes building confidence to share their smiles! I am happy to answer your questions, plan for appoints, help resolve concerns and make your visits positive. I appreciate how positive the environment is at our office. We all work extremely well together to provide the best service for our patients. Our staff is very warm and inviting. I love the positive energy felt by everyone and I really appreciate the attentive care Dr. Cynthia and our team strive to provide.
Karen
My name is Karen. I have been a hygienist in this practice for many years. Our patients' dental health is my highest priority. A healthy, clean mouth leaves patients feeling great and looking great. Dental health is very important for total health of the body and mind. Our team works well to achieve these goals for all of our patients. I am happy to be part of this team!